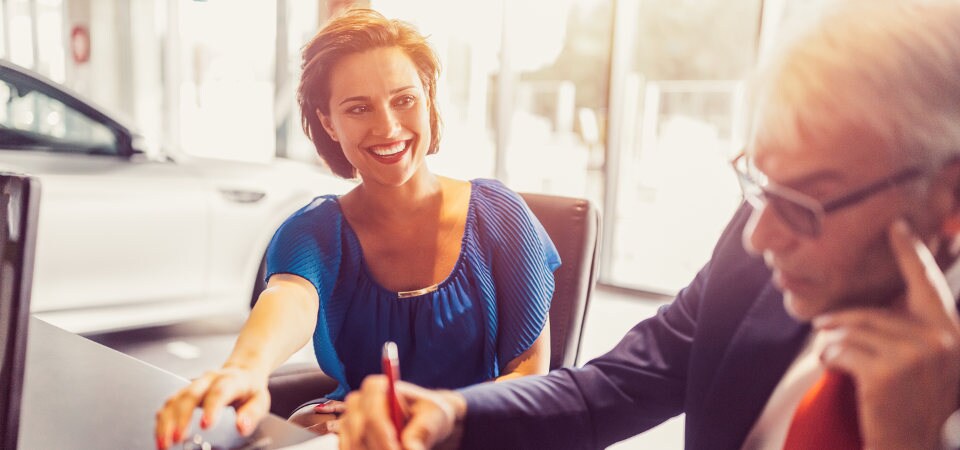 The car buying process can seem daunting for many. Deciding how to buy the car, truck, or SUV of your dreams is an important step. The finance experts at W-K Ford in Boonville, MO have compiled the facts about buying and leasing to help you make an informed decision about which is right for you. Continue reading to learn more, or give us a call with any questions you may have at (660) 882-5566.
Key Differences between Financing and Leasing
Both buying and leasing have their merits, and the best choice is ultimately a personal decision. However, there are some key differences between the two that may shed some light on the best option for you.
Leasing
When you lease a car, truck, or SUV, you do not own it at the end of the lease
There are yearly mileage restrictions that come with your lease deal
Leasing can help you get a better car for less money, often with little to no down payment
Easily transition to a new car every two to three years
Financing
If you decide to finance your car, you can modify it as you please, and there are no mileage restrictions.
You can save money over time and own the car at the end of your financing term
You can use the trade-in value towards the next car you buy
Your monthly payments may be more expensive, and often times you are required to make a down payment

When to Finance
If you are looking for a truck you can customize with mudding tires and a lift kit, or if you have a hefty commute each day, financing may be the best option for you. When you finance your vehicle, you can customize it however you'd like, and you don't have to worry about wear and tear. You can also save more money in the long run because at the end of your financing term, you will own your vehicle outright and no longer owe anything. W-K Ford offers finance specials to give you big savings on your financing deal.
When to lease
Leasing is a great option for someone who wants a new car every few years. Your monthly payments are often lower because you are only paying for the vehicle during the time you are using it. Saving up enough for a down payment can be tough, and when you lease you may have the option to put zero down. When your lease is up, simply trade it in for a newer model.
Finance or Lease at W-K Ford
W-K Ford in Boonville, MO works hard to deliver excellent customer service each time you visit our dealership. We have finance experts who will work closely with you and your vehicle wish list to ensure you leave satisfied. We have an expansive inventory of new and used vehicles that are sure to have everything you want. Once you find a car, truck, or SUV you love give us a call at  (660) 882-5566 to schedule a test drive!