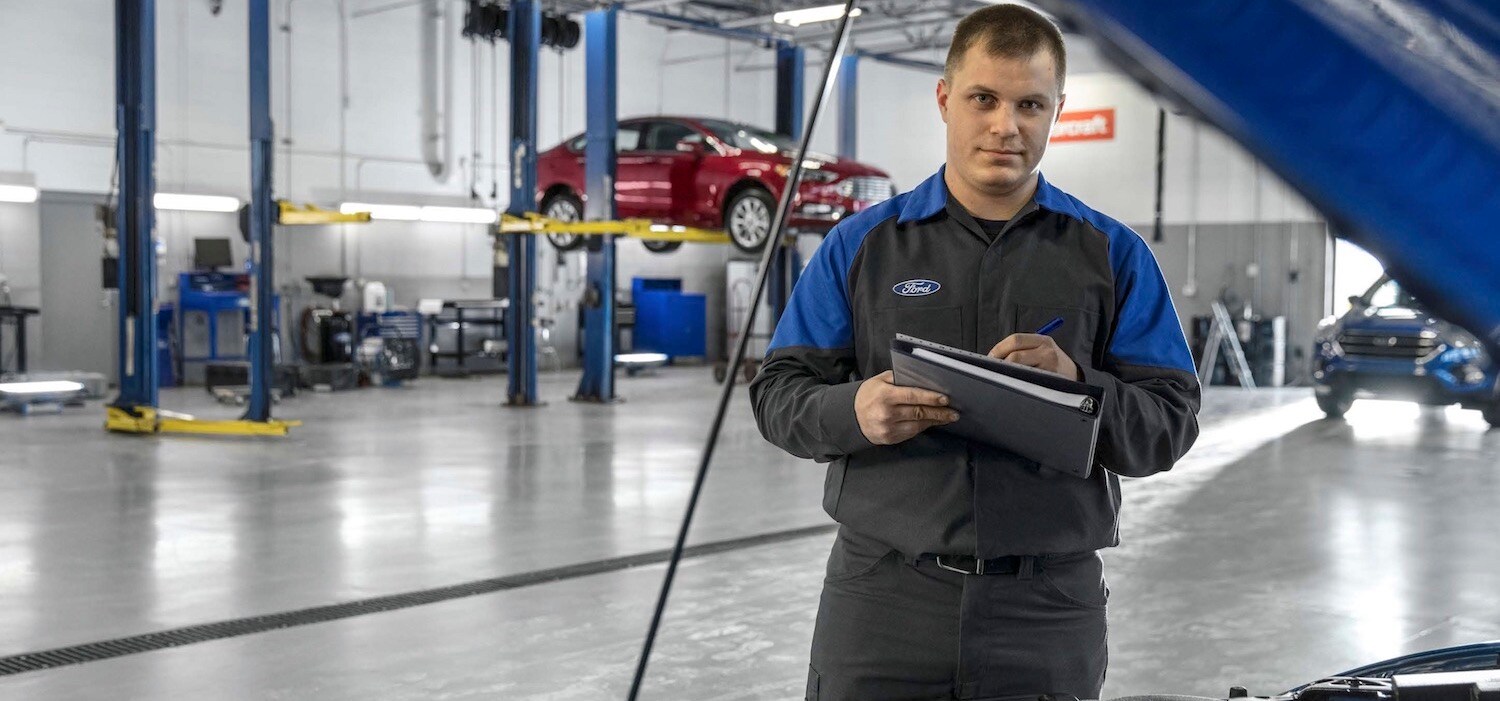 Do you have a dent on your Ford vehicle you're dying to get rid of? At W-K Ford, let our factory-trained technicians help with your car damage repair. Our Ford auto body repair is quick and easy! Your Ford will come out of our auto body shop looking like new.
Available Body Shop Services
From Ford collision and body repair to dent and scratch removal, the W-K Ford auto body repair shop can handle it all. Get in an accident and need it fixed? Our state-of-the-art facility has all the tools needed to get your car, truck, or SUV back on the road. Whether the repair is small or large, our auto body repair shop has got you covered!
Why Repair With W-K Ford
Along with our capable facility and staff, our Boonville, MO dealership can order the parts you require when you need them. If we don't already have the part you want on-site, all you have to do is fill out our order parts form and we'll have them brought in. Fixing your car is a breeze at W-K Ford!
Schedule a Consultation
Are you ready to get body repair done on your Ford car, truck, or SUV? W-K Ford in Boonville, MO is here to help! Give us a call at (660) 882-5566 or fill out our schedule service form. We'd love to talk with you about the repairs you want done.