Ford Oil Change Service & Coupons in Boonville, MO
Ford Oil Change Service & Coupons in Boonville, MO
You've got a great Ford, and clean, regularly changed oil is critical to ensuring your Ford engine performs at its best. The Ford service experts at W-K Ford in Boonville, MO, provide complete oil change services, including synthetic oil changes and diesel oil changes. Whether you have a classic Corvette, high-performance Mustang, or heavy-duty F-450, our team will help keep your beloved Ford engine running smoothly. Visit our service department for information about additional Ford services from W-K Ford. You can also schedule service online, including oil changes, at your convenience.
If you have any questions or would like to schedule service by phone, our service team is happy to assist when you contact us at (660) 882-5566.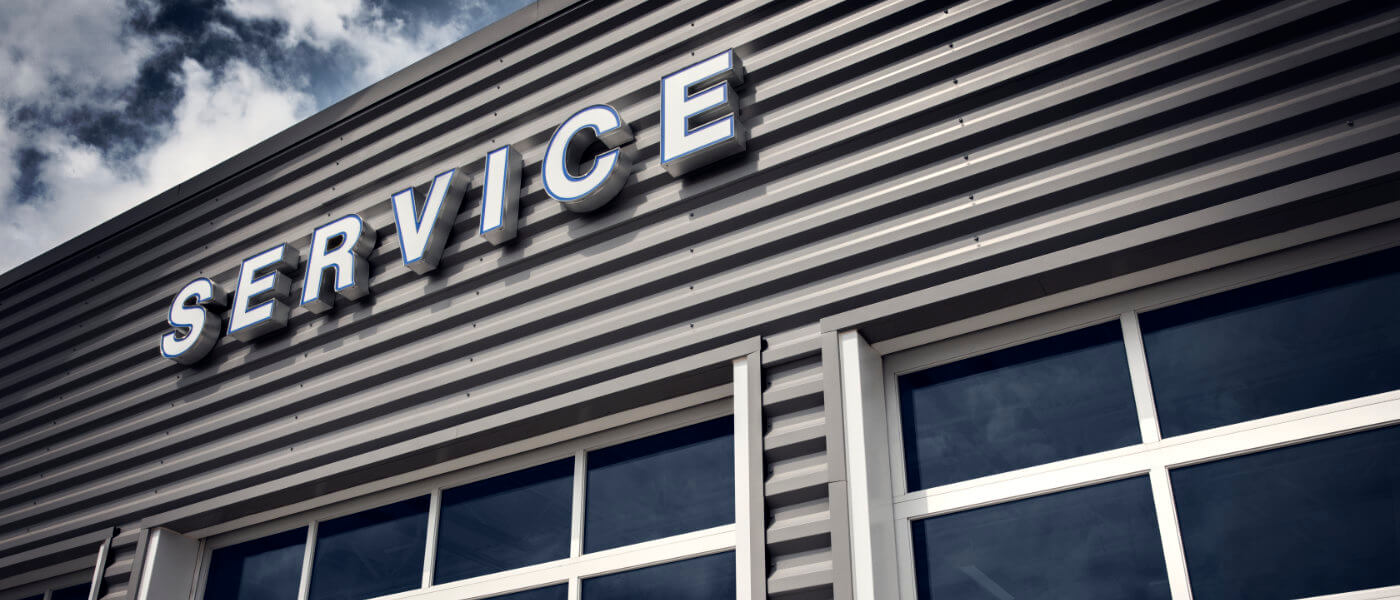 When to Change Your Oil
How Often Do I Schedule an Oil Change?
When to have your engine oil changed is dependent on several factors, such as your engine type, how often you drive, how hard you drive, and your typical driving environment. Refer to the owner's manual for your Ford model and follow the recommended oil change service intervals. Oil change intervals range between 3,000-7,500 miles. It is also a good practice to change your oil filter with every oil change. If your owner's manual is not available for any reason, you can use the following information as a general range.
Every six months — optimal for infrequent driving
3,000 miles — optimal for conventional oil, frequent city driving, or severe driving conditions such as a dusty environment (off-roading, desert) and extreme temperatures
5,000 miles — optimal for synthetic/synthetic-blend vehicles
More than 5,000 miles — when factory-recommended for your specific model/engine
Conventional vs. Synthetic Oil
Synthetic oil is chemically engineered with additives that break down deposit buildup, increasing fuel economy and overall engine performance. Conventional oil is common for gasoline engines and is most effective when changed at shorter intervals. Engines requiring synthetic or diesel oil must only use those respective oils. However, engines requiring conventional oil may use conventional or synthetic oils.
W-K Ford

Importance of Routine Oil Changes

Routine oil changes are critical to the performance of your engine. Oil degradation, buildup, and loss of viscosity occur over time. When left unchanged, these can become problematic and lead to engine failure. Routine oil changes can also keep you aware of the health of your engine; a low oil level or discolored oil can indicate other engine issues. Keep your oil changed at the factory-recommended intervals so your engine can deliver optimal performance and fuel efficiency.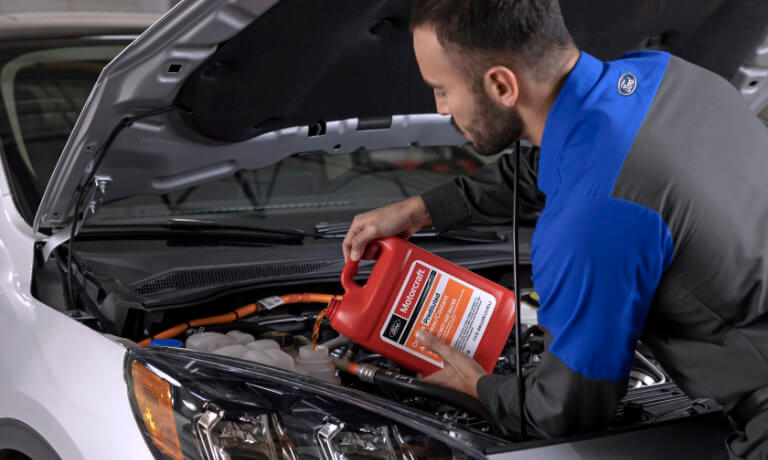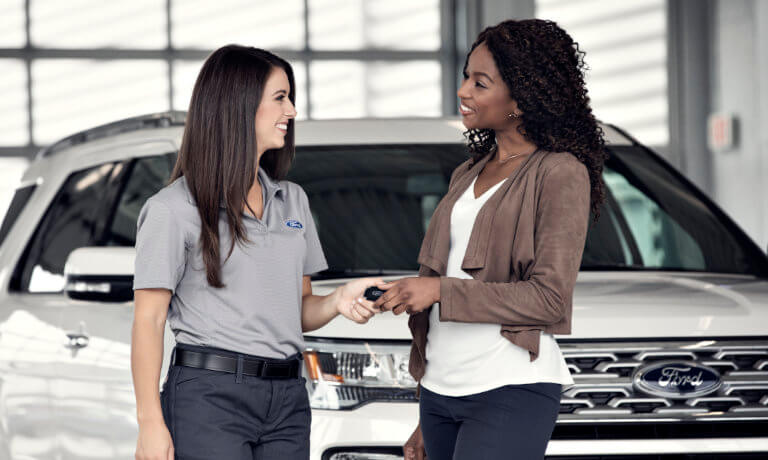 W-K Ford

Benefits of Oil Changes at a Dealership

Having your oil changed at a dealership comes with unmatched benefits. When you have your oil changed at W-K Ford, your service is completed by a factory-trained Ford service expert who knows your Ford, inside and out. Plus, we use genuine Ford filters and Ford-recommended oil for every oil change, so you can be confident your oil is changed to factory specifications. We also provide you with the anticipated date and mileage for your next oil change as suggested by Ford for your specific model.
W-K Ford

Oil Change Coupons
Take advantage of a great deal on your next Ford service or oil change with available coupons from W-K Ford.
W-K Ford

Schedule an Oil Change Near Me

Ready to give your Ford a fresh oil change? Schedule an oil change near Boonville, MO, at W-K Ford. Our service team is happy to schedule service or answer any questions you may have when you call us at (660) 882-5566.
Make an Inquiry
* Indicates a required field