2021 Ford Mustang Mach-E Model Preview in Boonville, MO
Are you a Ford Mustang enthusiast looking for an electric alternative? Ford finally has the answer for you with the introduction of the 2021 Ford Mustang Mach-E SUV! This all-electric sports SUV is the perfect answer to today's eco-conscious driver who appreciates the energy a sports model has to offer. Learn more about this all-new electric vehicle from the experts at W-K Ford in Boonville, MO. Should you have any questions about the soon to be released model, contact us online or by phone at (660) 882-5566.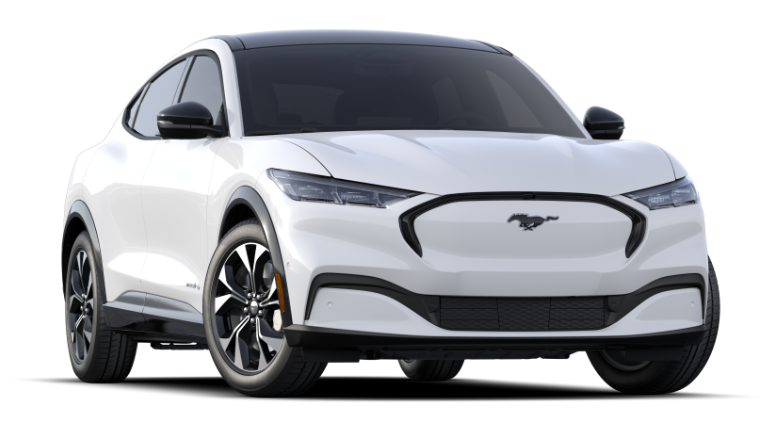 2021 Ford Mustang Mach-E

Release Date

The 2021 Ford Mustang Mach-E is set to be released toward the end of 2020. Contact W-K Ford for more information on when you can expect to see it in our showroom!
2021 Ford Mustang Mach-E

Design
What is most noticeably different between the Mustang Mach-E and its legendary predecessor is that the Mach-E is an all-electric SUV. Not only can you obtain the spirit of the iconic Mustang, you can also benefit from everything an electric SUV has to offer.
On the outside, you'll notice the absence of a grille. However, the iconic Mustang logo remains front and center. A sleek, almost coupe-like appearance catches the eye, while the array of stunning body paint colors allows you to show off your personality.
Inside, you'll notice how much the Mustang Mach-E dedicates itself to keeping passengers comfortable with plenty of headroom and legroom in the front and back seats. Cargo space is also generous and, impressively, water-resistant.
2021 Ford Mustang Mach-E

Technology

The technology highlight of the 2021 Ford Mustang Mach-E is the SYNC® 4A infotainment system. Featuring a tablet-like screen, user-friendly interface, and high adaptability, it's the most innovative SYNC system Ford has offered. Additionally, the SYNC 4A infotainment system offers secure over-the-air updates and enhancements that improve the Mustang Mach-E's quality and capability. It also updates automatically via the cloud-connected platform, so you'll never have to worry about manual updating again.
2021 Ford Mustang Mach-E

Engine Performance & Range

Retaining the fierce Mustang spirit via all-electric power, the 2021 Ford Mustang Mach-E SUV delivers on performance and reliability. You can customize your drive suite with Mustang Mach-E Drive Experiences. Want an audible roar or a quiet drive? There's a drive mode for that! Additionally, the Mustang Mach-E has the ability to reach 0-60 MPH in the three-second range. There's no need to worry about charging either thanks to the extended battery range. It's estimated that the Mach-E can achieve ten percent to 80 percent charge in approximately 45 minutes while charging on a 150kW DC fast charging station.