Tire Maintenance: What You Need to Know | Boonville, MO
There's credence to the idiom: "where the rubber meets the road." Your tires are the only contact points between your car and the road. At the end of the day, without proper tires in good condition, you severely limit the performance of your drivetrain and safety features. To help you stay safe and informed, the automotive experts at W-K Ford in Boonville, MO have answered several commonly asked questions about tire care.
Do you have any questions for the team at our Ford dealership in Boonville, MO? Don't hesitate to give us a call at (660) 882-5566 or contact us online.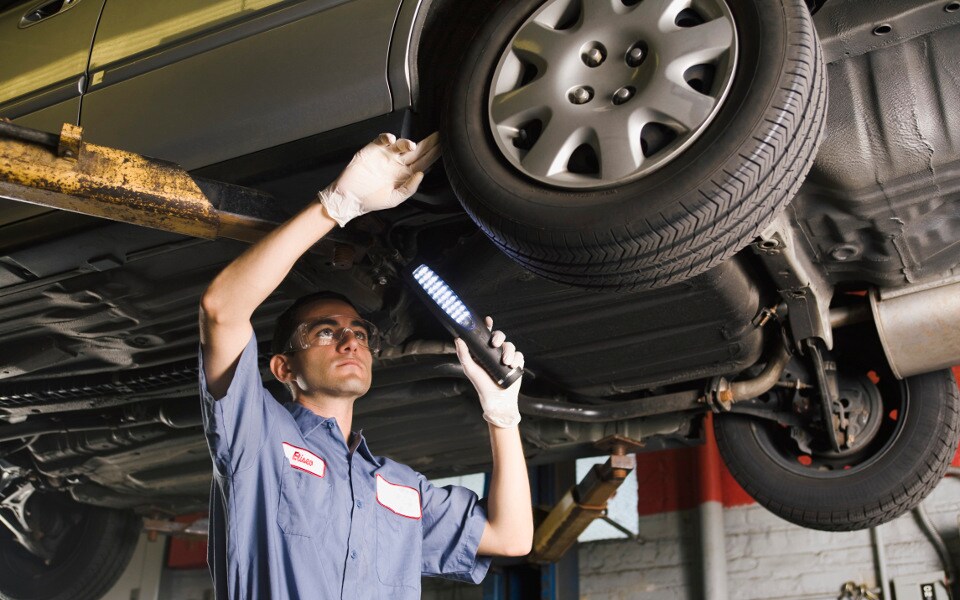 When Should I Change My Tires?
All tires wear differently, so there is no set time or mileage threshold for you to change your tires. Instead, tire life is indicated by tread depth. A tire is nearing the end of its life when your tread depth reaches 1/8-in. deep, and should be replaced immediately when it reaches 2/32-in. deep. To test for tread depth, it is common practice to place a penny head-down into the tread pattern of your tire. If you can see the top of Abe's head, your tire tread is getting dangerously low and should be replaced ASAP!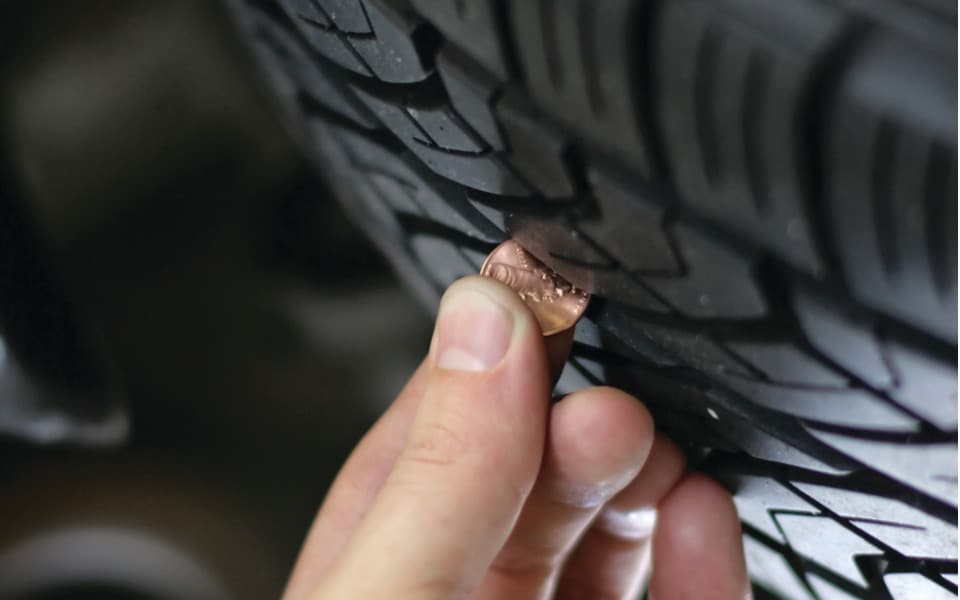 Why Should I Rotate My Tires?
Rotating your tires doesn't just mean rolling them down the road! As you drive, your tires wear along their contact patch. As your front wheels turn right and left, they lean towards the direction they're going, meaning front tires wear the outer edges more quickly. Meanwhile, your rear wheels wear more evenly than the front. When you schedule a tire rotation, your tires are removed from your vehicle, and moved to another wheel well. Getting your tires rotated regularly every 6,000 mi. to 8,000 mi. ensures that all your tires wear more evenly and last as long as possible.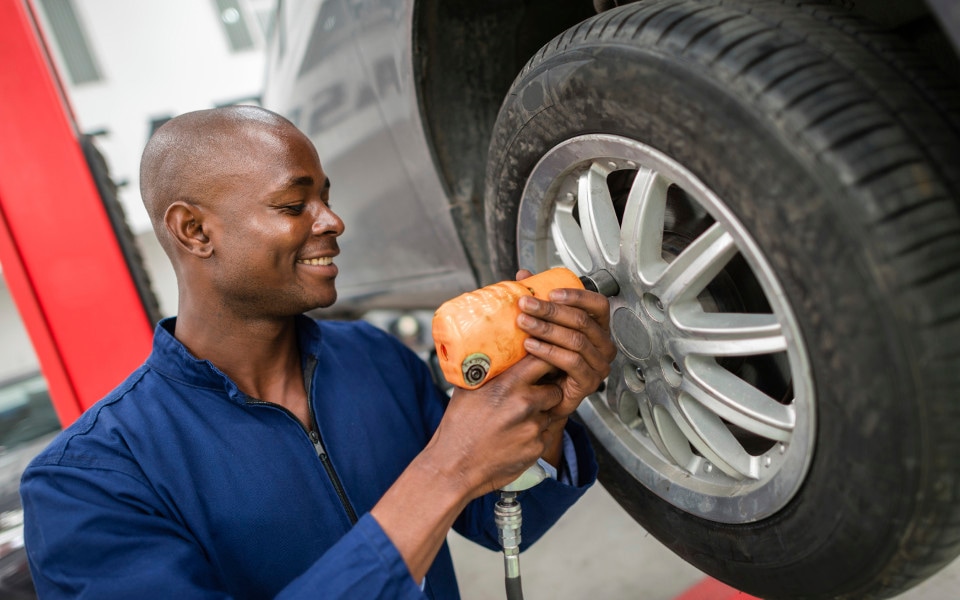 How Do I Learn More About My Tires?
We get a lot of questions in our service center about manufacturer tire specs and information. "What tire pressure is right for my car?" "What size are my tires?" Your recommended tire size, tire pressure, and depends on what tires are equipped on your Ford car, truck, or SUV. All of this information and more can be easily found on your tire information placard! To find your tire information placard located inside the driver's side doorsill, glove box door, or the inside of your trunk lid. Your vehicle's owner's manual will also have all the information you're looking for.
Know The Roads You Drive On, Get Your Tires from W-K Ford in Boonville, MO!
The experts at W-K Ford know exactly what tires and tire care your Ford car, crossover, or SUV needs. Take a look at our service specials to see how you can save on your next service at our auto repair center in Boonville, MO. Make an appointment today by calling our service center at (660) 882-5566  or by using our contact form below.